Oracle HCM Cloud: Interim documents can be used to view ratings and comments from previous performance documents in an evaluation period. You can create performance document types and configure performance templates and document periods to set up interim evaluations to appear in later performance documents. You can configure the performance template to display ratings and comments for individual content items, section ratings, and the overall summary rating.
This topic describes how to create document types and document periods to configure interim evaluations in which ratings and comments appear in successive performance documents, a project evaluation, and an annual performance document in Oracle HCM Cloud.
Set up the performance process flow and the review period.
Create performance process flows to include tasks for the manager and worker rating the worker for the annual and quarterly evaluations and the project evaluations. You can use the same process flow for both.
Create the sections required by the process flow, including at least these three sections:

Profile Content (Competencies)
Performance Goals or Development Goals
Overall Summary

Create a review period to use in all performance document periods.
Review Period
Navigate to: My client groups> Performance >Review Period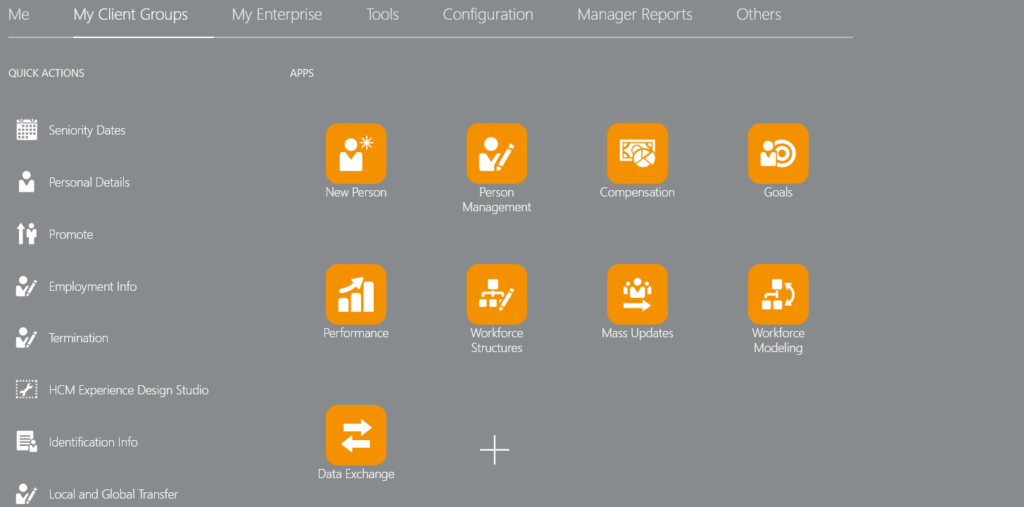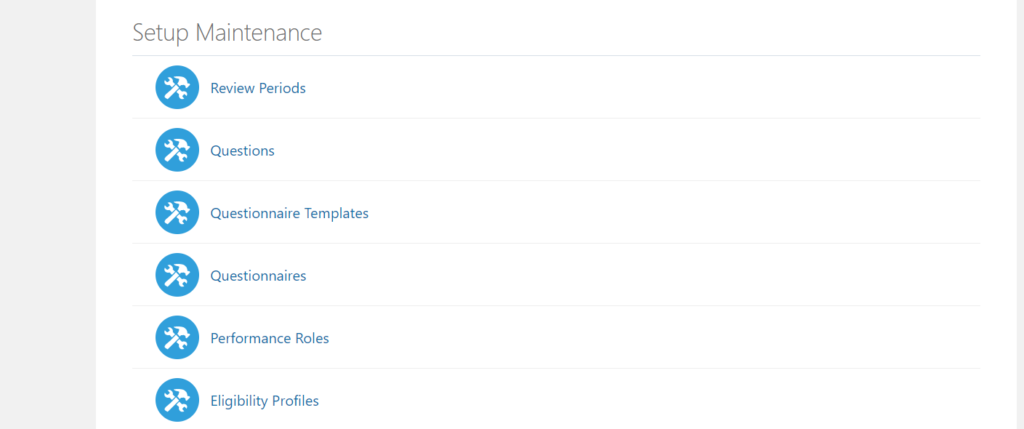 Step 1: Click on the review periods to define the period of evaluation
Step 2: Click on the 'Create Review Period'
Step 3: Enter Review Period Name
Set Status as 'Active'
Enter Start and End Date for the Review period
Step 4: Click on "Save and Close"



Note: Review Period, once created, cannot be edited
Process flow
Navigate to: My client groups> Performance >Performance Process Flows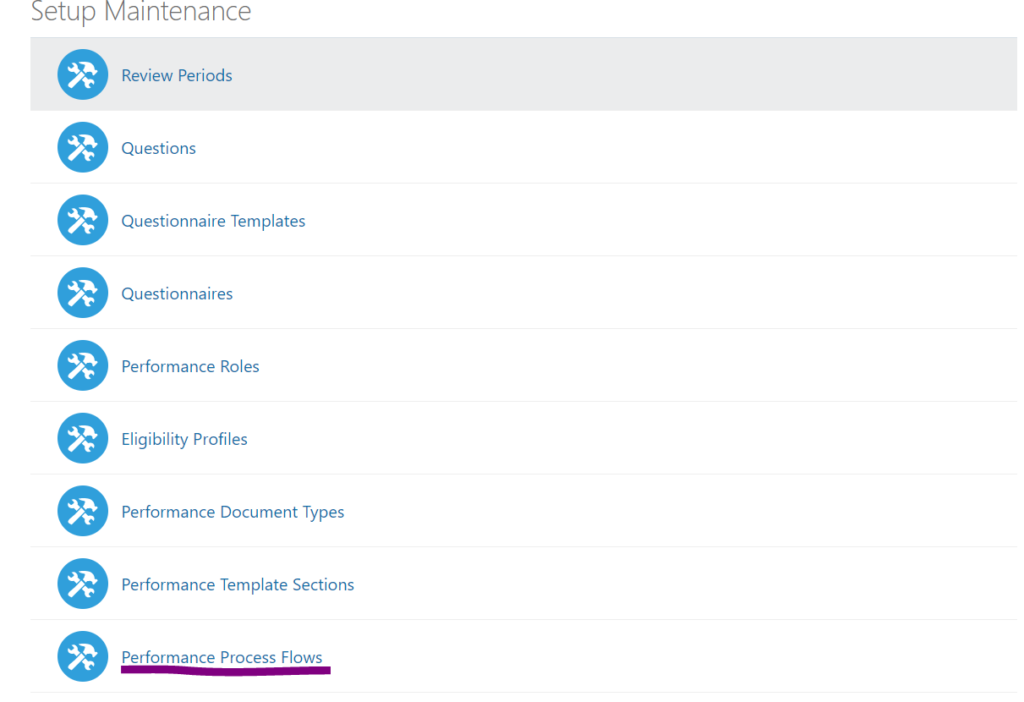 Step 1: Click on the Performance Process flows
Step2: Enter the Name of the Performance flow
Enter from and to date
Select the Required tasks involved in the Performance review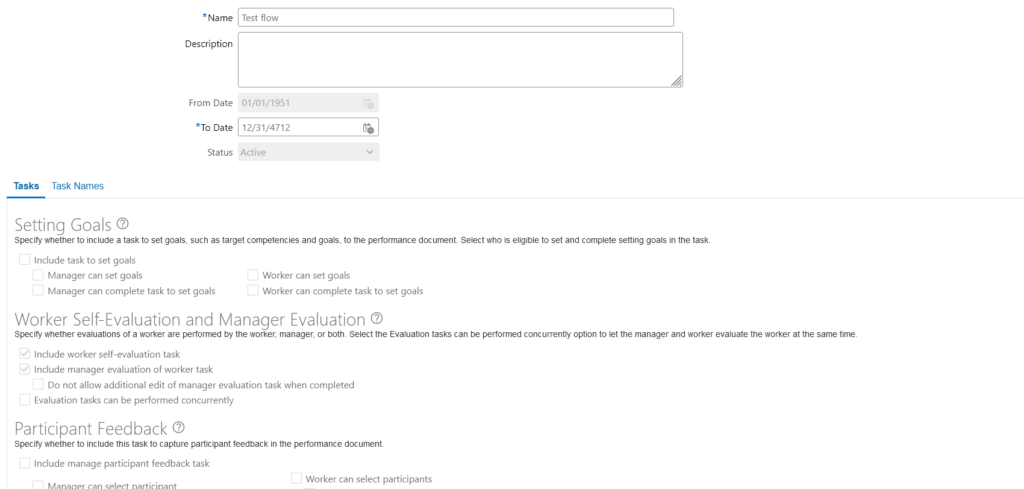 Note: "Tasks" are evaluation steps that are carried out in sequential order during the performance review
Document Template: Document periods
Navigate to: My client groups> Performance >Performance Template > Document Periods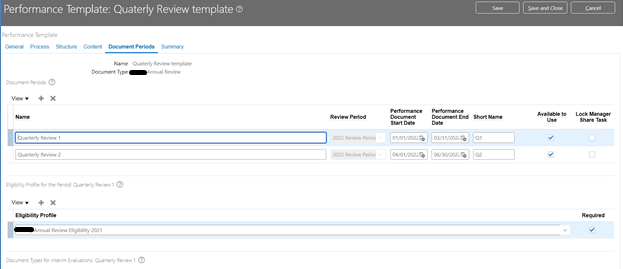 Note: Document type holds the key for the interim feedback across the review Periods. All the performance documents with the same Document types in the same review Period can hold the Interim feedback.
Performance review
Employee Self Service – Once the Evaluation process is started for Quarter 1
Login as an Employee:
Navigate to Me :> Goals and Performance


Step1: click on the Performance tile to carry the evaluation process for Quarter 1
Step2: Share the Performance ratings and submit them to the manager for the evaluation process and manager ratings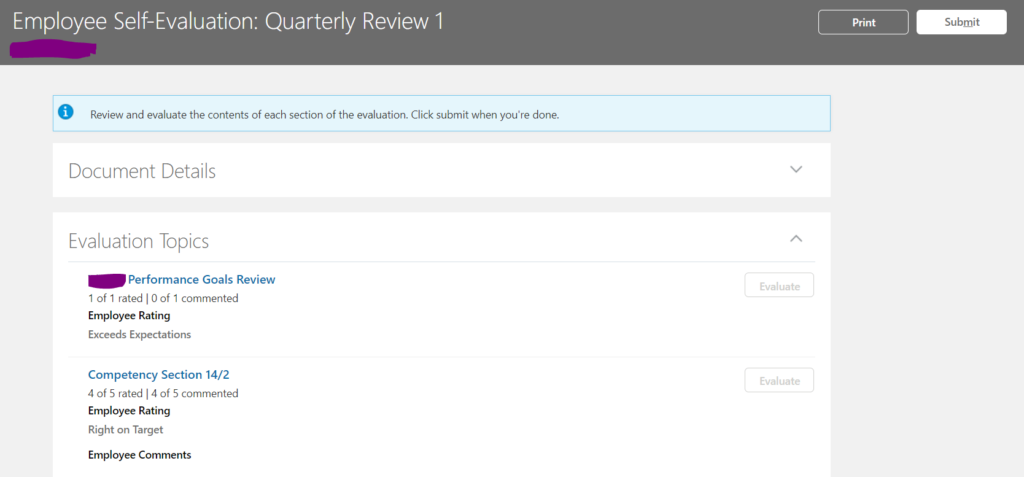 Step 3: After rating and commenting, click on submit for the management review process.
Manager ratings: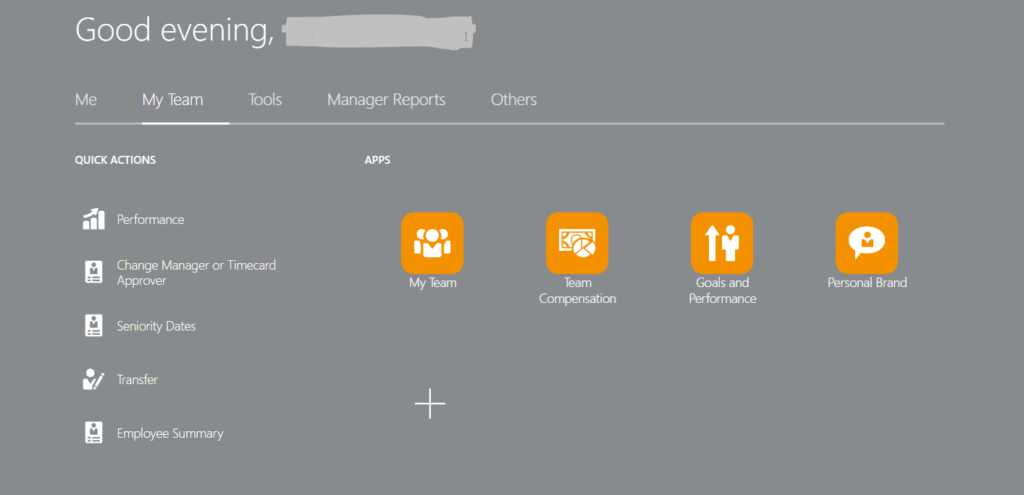 Click on 'MY Team'> Goal and Performance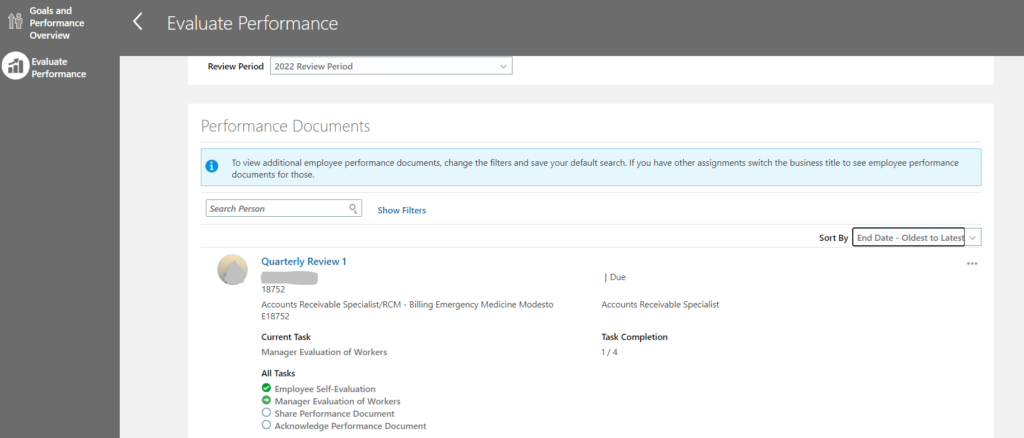 Click on the Performance document
After the Manager Evaluation Process
The manager submits the document and can share the Document with employee.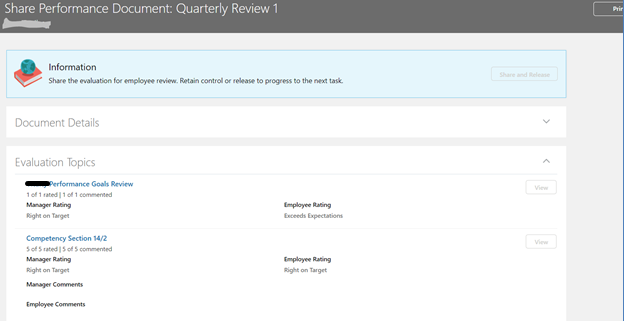 Employee acknowledgement of performance document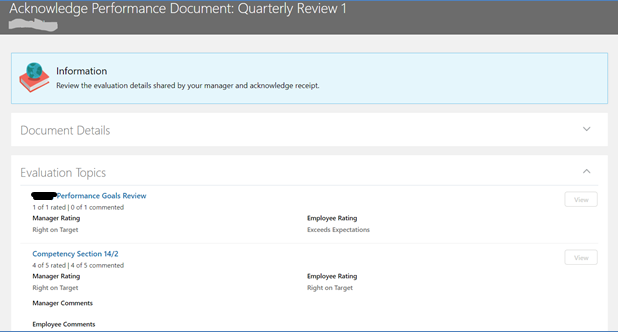 Quarter 2 Evaluation process.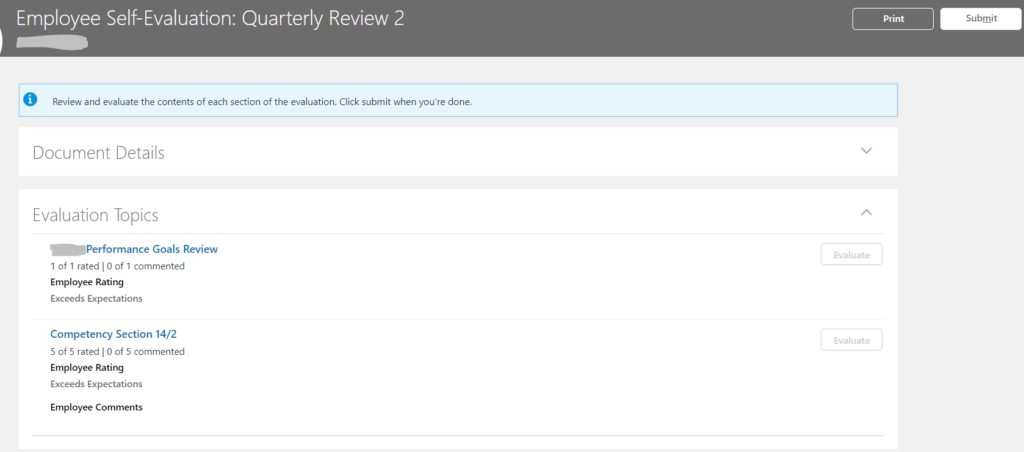 Note: Interim Feedback will be available only after completing the previous performance document.
If you need any help with your Oracle HCM Cloud Implementations. Please drop a line here. Our Oracle HCM Cloud experts will contact you promptly.