Within Oracle ERP Cloud, Oracle Order Management Cloud provides a user friendly and interactive way to view and analyze sales order data. Order Management work area consists of predefined out of box infolets for multiple data sets such as Orders in Error, Past due order and other for enabling users to quickly view and take appropriate action.
The requirement for viewing these data varies based on client's requirement and in few cases the user might not want to view all the default infolets. Also, these infolets take time to load and could result in performance issues in case data is huge.
Oracle has provided a simple way to disable these infolets and users can choose to view/disable the infolets as per their requirement. Please find below the steps to disable the infolets on the order management work area within Oracle Fusion Cloud
Create a Sandbox
Navigate to Settings and Actions
Select – Manage Sandboxes

3. Create a Sandbox
4. Activate the Sandbox

Edit Order Management – Workbench Page
Navigate to the Order Management Workbench
The Sandbox is active
The Workbench includes infolets for:

Orders in Jeopardy
Fulfillment Lines in Jeopardy

Navigate to – Settings and Actions
Select – Edit Pages

Disable Infolets
Select the Infolet Icon
Deselect – Fulfillment Lines in Jeopardy
Deselect – Orders in Jeopardy
These two infolets will be removed from the workbench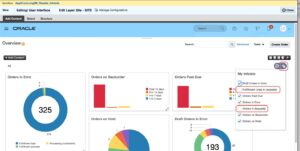 Publish the Sandbox
Click on the sandbox name
A dialog box will open – click more
Select the file name
Click Publish
Click Close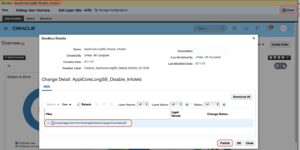 Test Changes
Log out and Log into Fusion Applications
Navigate to the Order Management Workbench
The Jeopardy Infolets are disabled – not shown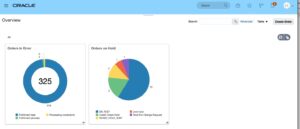 If you need any help with your Oracle ERP Cloud Implementations, Please drop a line here. Our Oracle ERP Cloud experts will contact you promptly.